JABCECC
San Diego & Southern Utah
Our Vision
We envision a world that acknowledges responsible and compassionate treatment of all animals.
Our Mission
Promoting Animal Conservation through Education, Animal Assisted Therapy Programs, and Compassionate Research built upon our Guiding Principles. We accomplish this through educational seminars, meet and greet events, conducting research to be published in peer reviewed journals, and collaborating with others that share our vision. We partner with other organizations, universities, individuals, foundations, and corporations that can improve the lives of canids and humans through the human-canid relationship.
Guiding Principles
Commitment: Advancing our understanding and sharing that knowledge
Kindness: Demonstrating respect, compassion, and integrity in our interactions
Connection: Recognizing and supporting the human/animal bond.
Nurturing: Healing through animal assisted therapy programs
Inspiring: Creating change through education and research to improve animal welfare.
Advocacy: Actions, both large and small, that make a positive impact for animals and humans alike.
JABCECC IN THE NEWS:
JABCECC Ambassador fox featured in this newly released book for children!!
WHAT WE DO
Research
The JABCECC is dedicated to advancing the understanding of domestication and animal behavior. Through well designed controlled studies, we develop evidence based solutions to many of the current canid problems. We bridge the gap between academia and canid conservation efforts, by converting the results from our well controlled studies into real world solutions. Our team of researchers and experts in canid behavior function as a think tank for canid problems and forage partnerships with other experts to strengthen the impact and reach of our work. With our established relationships we are positioned to study canid problems like no other facility. If you are interested in working together on a research protocol, please contact us.
Behavioral Testing of Foxes
Collaboration with Clive Wynne, Canine Cognition Expert
Education
The JACECC is dedicated to education by interaction and collaboration. Opportunities include seminars at the center with guest speakers from experts in domestication, genetics, animal behavior, animal physiology, and canine cognition. We offer children's activities where children can learn about foxes and other canines while being able to interact with them. Story Time with the Cuppers coming soon.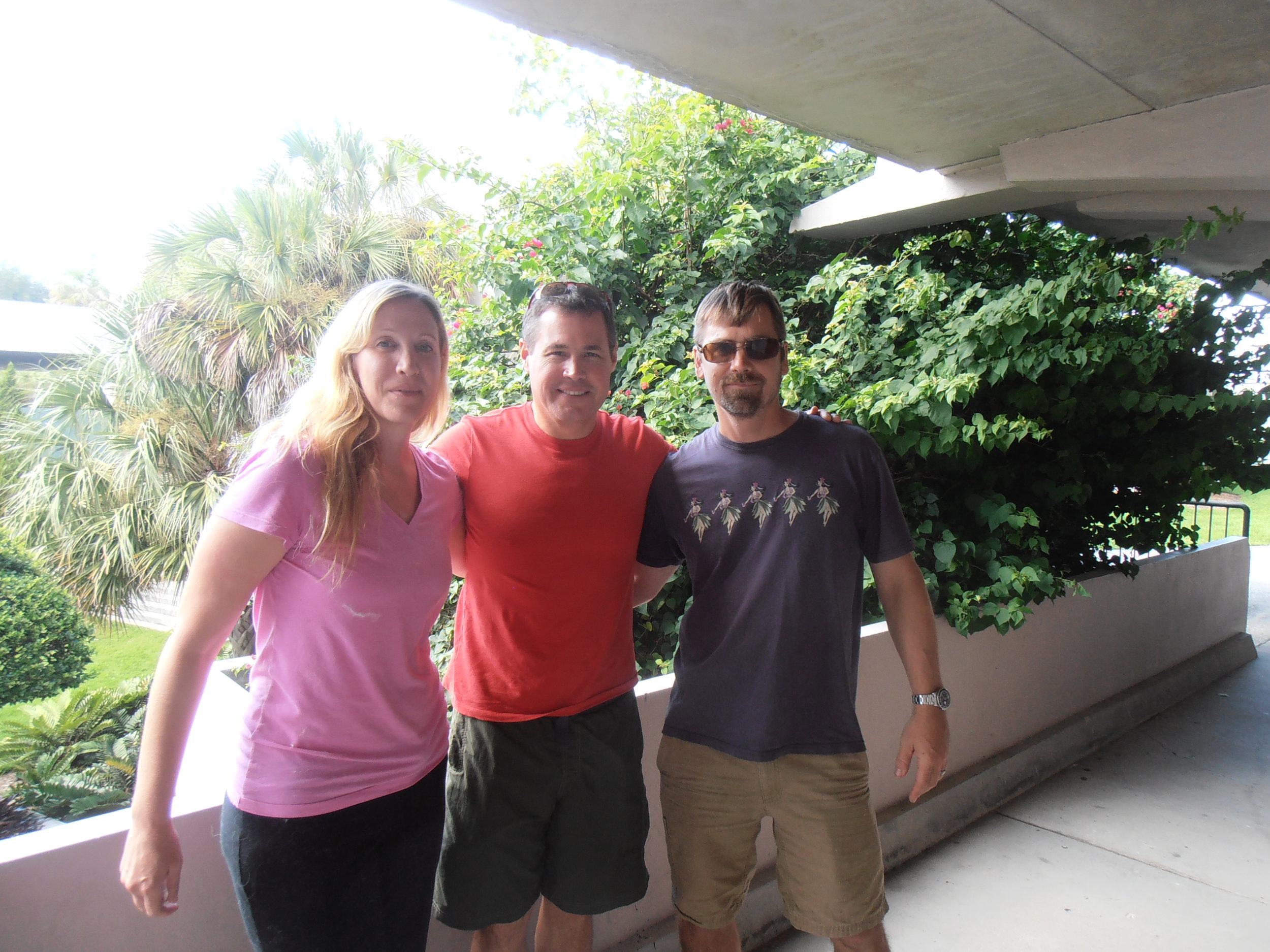 Amy and Dave Bassett with Jeff Corwin at his event in Tampa FL with Russian domesticated foxes
Jeff Corwinevent in Tampa FL with Russian domesticated foxes.
Events
The JABCECC offers the following services and events:
Story time with the Cuppers

Wine tasting with the Canids

Hiking with the canines

Film & photography

Private events and parties

Educational seminars

Trade shows and expos, faires
OUR other SPECIALTIES

The JAB Canid Education and Conservation Center, utilizing the expertise of its team, focuses on both Nature and Nurture in creating, assessing, and training. While our expertise is applicable across all canid species, what makes us very unique is our work with foxes and other primitive breeds. We have pioneered the development of the following protocols for foxes and will begin development for other primitive breeds:
FITT Protocol: Assessment of intrinsic tameability of the foxes (Nature)

Socialization Protocol: Implementation of an intense socialization protocol (Nurture)

Training: Specialized training protocol developed by our animal behaviorist

Access to Russian domesticated foxes: An opportunity to meet the Russians foxes and see first hand the differences between the two.
FITT Protocol
FITT Protocol: Protocol to determine intrinsic tameability to humans (Nature) for selective breeding for tameness,
F-Fox
I-Intrinsic
T-Tameability
T-Test
The protocol is based on the PAT (Puppy aptitude test) and ICG protocols utilized in their highly successful, ground breaking program. The testing is performed in a novel environment by a novel individual (Dave). Testing is performed at 4 and 6 weeks; however the kits selected are analyzed until they reach full maturity. All testing is videotaped and scored by 3 different trained observers to ensure consistency, reliability, and reproducibility. The scoring indicates the intrinsic tameness of the individual fox. This testing helps us to better understand, in a measured manner, the impact of nature and nurture in a domesticated and non-domesticated canid.
Socialization protocol:
The robust literature on the impact and importance of socialization on domesticated dogs can be found; however the empirical study of the impact of nurture on a more primitive breed of canid has not been fully explored. We will help you apply our intense Socialization Protocol, originally developed for foxes. Understanding the canids socialization window can help us to better develop targeted socialization protocols to ensure the canid is introduced to a sufficient varied environment prior to hitting their fear stage.
Training
Our animal behaviorist has spent years interacting and observing canine and fox behavior (both Russians and US tame). His background is saturated with 40+ years of training dogs in obedience, SAR, and agility work. He has developed training protocols for canines and foxes in dealing with common undesirable behaviors, such as resource guarding and food aggression, harness and leash work, basic commands/obedience work (clicker or voice), preventing destructive behavior, potty training, and preventing aggression. We conduct clinical studies to further explore and define the effectiveness of training techniques to provide evidence based solutions to pet owners, as well as those that have Ambassador animals. Above all, we want to ensure a safe, happy, and healthy environment for all canids and their owners.
Our animal behaviorist, David, training
David, our animal behaviorist and fox expert training Sophia, a Russian domesticated fox.
Banner photo courtesy of Ted Walton Photography